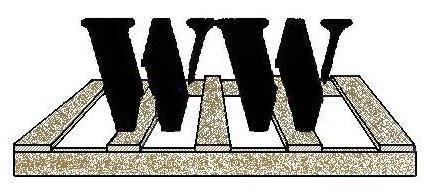 HEAT TREADED PALLETS & CRATES
WILMINGTON WOODWORKS INC is a fully accredited manufacturer of Heat Treated (H.T.) products. We were one of the first businesses to be issued a registration number and stamp from the West Coast Lumber Inspection Bureau.
All wood pallets and crates being used to transport items internationally

MUST

be stamped with the "H.T." stamp.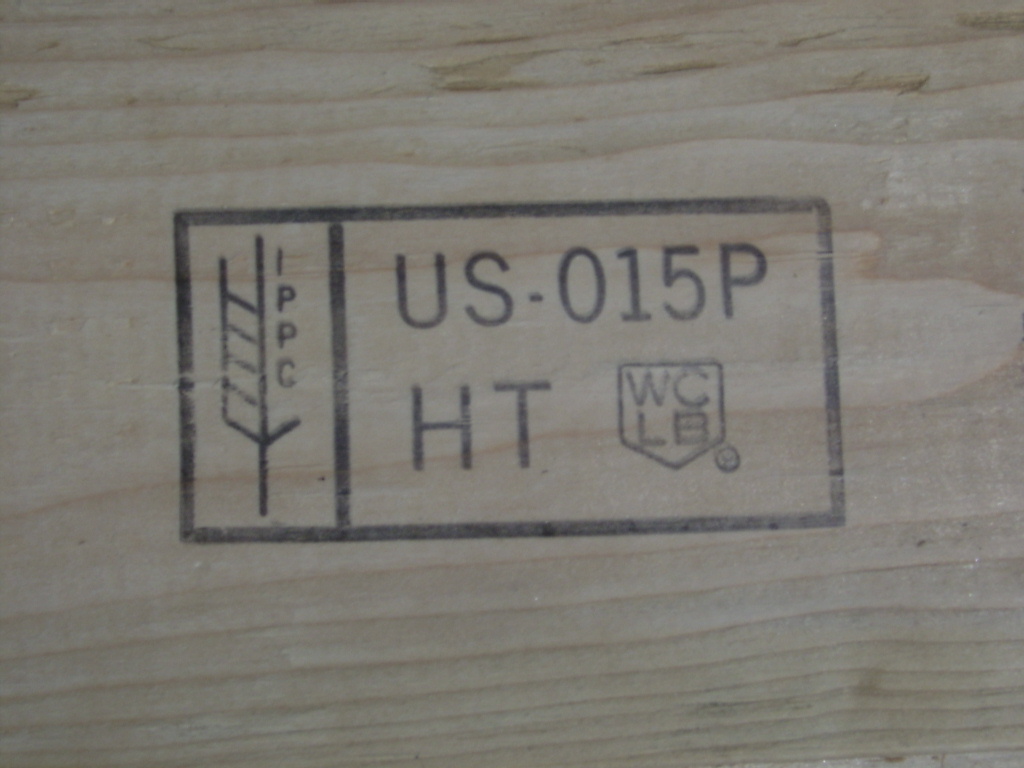 In March of 2002, the American Lumber Standards Committee (ALSC) in coordination with the Animal & Plant Health Inspection Service (APHIS)-a branch of the USDA, and the wood packaging industry, developed a quality control program for the official labeling of heat treated wood packing materials with a special mark to signify compliance with the ISPM 15 standard.
The ISPM 15 (International Standards for Phytosanitary Measures - Publication #15) states that in order to prevent the introduction and/or spread of quarantine pests (harmfull insects from other countries) all wood packaging used for international shipment, must be either heat treated or fumigated. This includes hardwood as well as softwood pallets and crates.
The heat treatment guideline stated in ANNEX 1 of the ISPM 15 says: "Wood packaging material should be heated in accordance with a specific time-temperature schedule that achieves a minimum wood core temperature of 56 degrees C for a minimum of 30 minutes."
The ALSC administers the heat treatment program. The program requires wood packaging material producers (pallet and crate manufactures) to enroll with an inspection agency accredited by the ALSC. The inspection agency inspects the manufacturing facility to assure that the lumber being used to make the pallets and crates has indeed been heat treated and marked as such. Then the inspection agency issues to the manufacturer an "H. T. Stamp" which the manufacturer puts on all pallets and crates designated for international shipment.
Any item shipped internationally on a pallet or in a crate that is not marked with the "H.T. Stamp" is subject to a number of problems ranging from rejection to destruction depending on the country it is being shipped to.
More information on international shipping regulations can be found at www.aphis.usda.gov/import_export/plants/plant_exports/wpm/wpm_heat_treatment.shtml